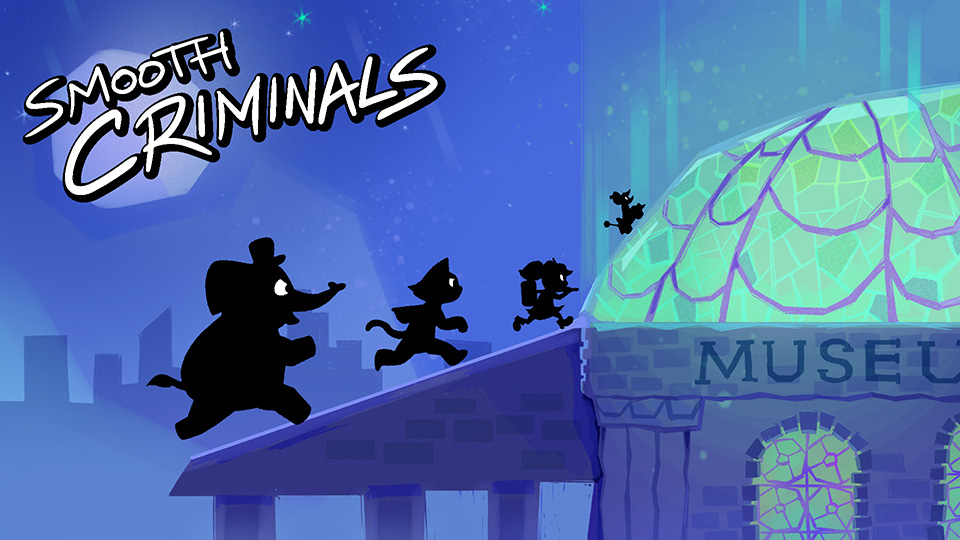 Smooth Criminals
A downloadable game for Windows
Smooth Criminals is a 3D action adventure game where you play as a team of 4 art thieves and steal from the clutches of the narcissist Count Egor von Vile.
Switch at anytime between 4 characters with different skills: Fighting, Shooting, Driving, and Platforming
Disable security systems and sneak past guards.
Steal paintings and escape!
Made in the University of Southern California Advanced Games Project class using Unreal Engine 4.
Find out more at SmoothCriminalsGame.com
Contact: SmoothCriminalsGame@gmail.com
Download
Download
https://drive.google.com/uc?export=download&id=0B0YMemcTvqOqZXN6OUtpaEp4dzA
Install instructions
---
Windows 64-bit only
Controller recommended. Keyboard/mouse also supported.
If download does not begin, check your pop-up blocker or copy paste the URL into your browser.